Website Designers, Technology Strategists and All Around Tech Geeks

Set up your first WordPress site

Take on your technology headaches – anything you don't like to do, don't want to do, or don't know how to do; we can do

Struggling to get traffic to your site?

Want to offer webinars?

Autoresponder setup

Not even sure what you need?!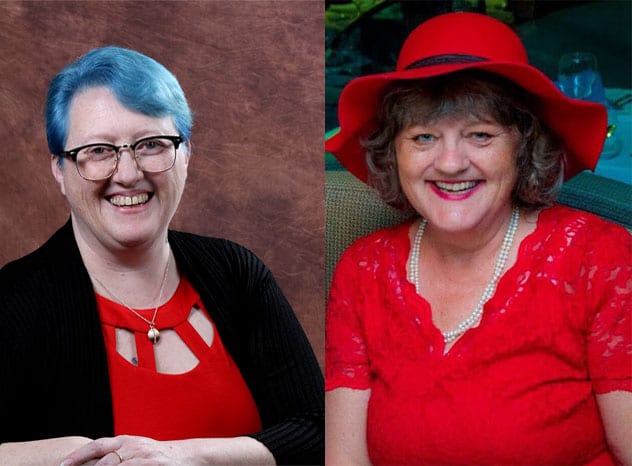 I met Angela through an on-line marketing program. We soon discovered we have a lot in common, not least of which is our enthusiasm for helping people achieve their goals.
My love of computing comes from my Dad, and my first computer was an Amstrad (no colour screen). I moved onto an Acorn with the RISK OS and from there to Windows based pcs.
This was the time discovered I had a knack for navigating around new software and diagnosing problems, so decided to develop these skills by going to college.
I aced the course in Computing/technical support and I've been working with hardware and software problems ever since!
I started my online business out of necessity after my husband died and wish I'd done it years ago. There's nothing like choosing your own hours and being able to travel and still work, my laptop comes everywhere with me!
A few random facts about me.

I was born in Chepstow, England in 1956.

I have eclectic tastes in music.

I have 2 sisters, I'm the middle one.

I married in 1978 and am now widowed.

I have 4 grown up kids.

My home is in Angus Scotland which I share with my 3 dogs.
Kathy Russell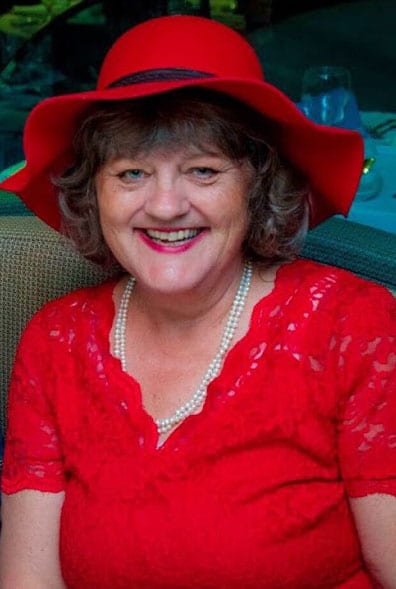 I have a passion for sewing machines and own a few.

Hobbies as well as sewing are knitting (and all things crafty), reading, swimming, gardening, baking/cooking and walking my dogs.

I hate ironing!

My coffee has to be strong and black, and of good quality, Old Brown Java is my favourite.

Kathy and I met through a training program and soon became fast friends. We share a love of learning and helping.
When I started my training, I knew nothing about web design or Word Press but I had a passion to learn and start my own blog.
Now, not only do I run a few websites of my own, I also support and maintain websites for local businesses.
I love discovering new ways to accomplish my goals on my websites and sharing that knowledge with others. My approach to teaching is simplistic and easy for anyone to follow, even if you have never seen a dashboard (except maybe in your car!).
Some interesting facts about me:

I was born in 1972.

I have moved 24 times in 46 years.

I have been to 26 of the 50 United states.

I am a stellar researcher. If it's online, I will find it.

I am very practical and pragmatic. I can handle anything life throws at me.

I'm an expert packer (see 2nd item above).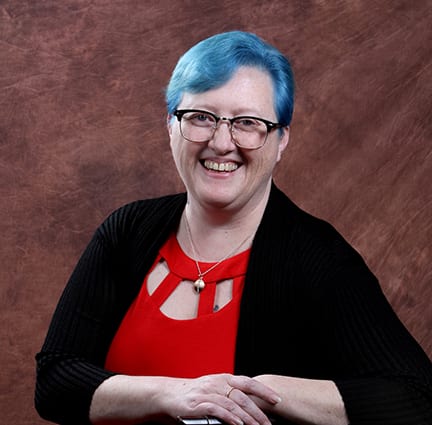 I worked in Corrections for ten years, all maximum security male prisons.

I love caramel, especially in ice cream or chocolate.

I love to organize. Give me lots of shelves, drawers and cubbies.

I love working on websites!
Angela Hall
Angela and I met through a mutual business friend and her unique, quirky, down to earth and friendly personality instantly made me want to work with her! She is so kind, giving, thoughtful and knows her s**t!
I've always loved tech and in my past jobs have picked up new systems easily, I love helping people and have a desire to help people to EMPOWER themselves, that's my favourite word!
I am a Jack of all trades, but not in the 'master of non' type of way. I like to think that I can turn my hand to anything, oversee and supervise what's going on with the ability and desire to take action and get stuck in with all the little tasks and the big ones too. I am like the conductor of an orchestra!
I started working with That Helpful Chick in 2019 and support Angela with the growth of the UK side of the business.
A few random facts about me.

I am Suffolk, UK born and bred gal with strong Irish heritage. 

I have two step daughters and two daughters of my own, when my eldest two step daughters lived at home, we had a noisy but fun household that's for sure!

I am very happily married and have been together since 2004. We want to buy a motor home and tour the UK in it and my job allows me the freedom to do that.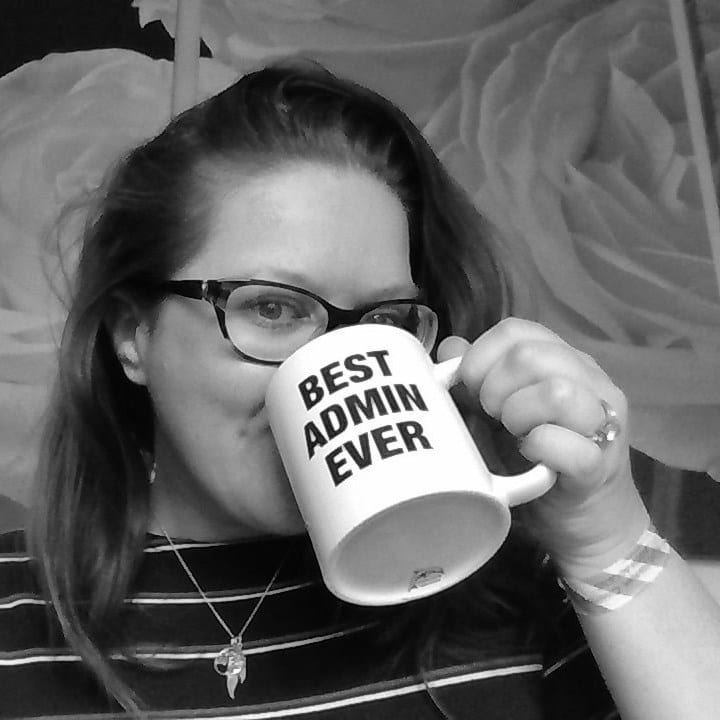 I love music, especially Glam Rock, A-ha, Depeche Mode, and Synth Pop like Erasure and Jimmy Sommerville. 

I contracted Glandular Fever when I was a teenager and often struggle with Chronic Fatigue but I am learning how to make life easier for myself when I have a crash. 

I am a non-conformist by nature! I am no rebel but I do like to question everything if it doesn't make sense to me straight away! I have a very unique laugh and am very spiritual.